WHAT ALL PROSPECTS ARE THINKING WHEN YOU MEET FOR THE FIRST TIME... "WHY SHOULD I DO BUSINESS WITH YOU?"
June 24, 2018
Blog
marketing
Ron Them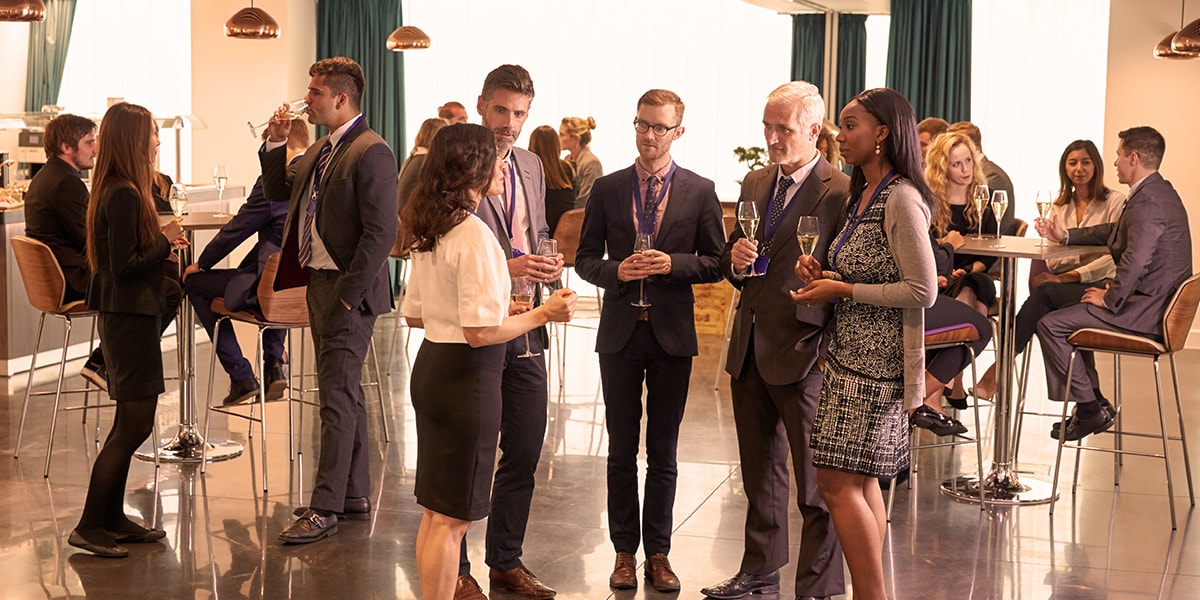 All advisors need to be ready to address the often unspoken question that every prospective client is thinking when speaking with someone trying to sell them something: Why should I do business with you?
Although this is a blunt question, it is on the back of every prospect's mind. Why? Because it's on the back of your mind when you are approached by any salesperson, right?
How would you answer, if you were asked, "Why should I do business with you?"
If you answered:
We're the largest, best, most experienced, or
We offer the best service, products, or
We offer the lowest fees.
Those are typical answers everyone uses and they are wrong answers.

Your answer should address the prospect's problems and pain points. Your potential client needs to understand why you are different than any other financial advisor. You also need to address specific topics that will instantly highlight their problems and pain points so that you can show them your solutions. College funding is a great way to separate yourself from the sea of other advisors. My wife and I attend a lot of events and mingle a lot. Using probing conversations can answer that unspoken question "Why should I do business with you?".  
Here's a "cocktail party conversation" for Certified College Funding Specialists:
When asked what I do:
I'm a Certified Financial Planner, with a unique niche in college funding. I use financial aid strategies to cut the cost for middle-income families, and I help high net worth clients negotiate their tuition directly with the college.
Then I ask:
"Do you have any children (or grandchildren)? What are their ages?"
Then, depending on whether they have young children or high school-aged children, I continue further, with:
"Do they (you) have any idea what they want to study in college?"
Then I ask:
"What is their (your) dream school for them?"
After hearing the school or type of school they have an interest in:
"That is a great choice, the last I checked it cost about $50,000 a year to go there. Can you believe that a degree from [SCHOOL NAME] will cost $200,000?"
Going further:
"I am sure your financial advisor has set you up with a college savings plan, but if you are like most people, you don't have $200k sitting in your 529 plan. Has your advisor developed a college funding plan for you that details what you will actually pay to attend [SCHOOL NAME]? 
Once I hear a "No" or " I am not working with a financial advisor" or "we don't have a 529 plan":
"Well we should talk. You are you interested in reducing your children's tuition costs aren't you?".
Using this basic outline of questioning keeps the topic about what they care about most... their kids. Plus, it separates me from every other advisor that has approached them before.
So how do you respond to "Why should I do business with you?".


He is a former Chief Financial Officer of a Fortune 500 company and currently owns his own financial advisory company specializing in cash flow planning for business owners and executives. He developed the Cash Flow Recovery™ process that uses cash flow management principals to increase asset value and build wealth for business owners.

He is also the originator of several software calculators to help advisors and families make college affordable, including:

* College QuikPlan EFC Calculator
* "Find the Money" College Cash Flow Calculator
* College Debt Reduction Calculator

Ron has been quoted in U.S. News and World Report, Kiplinger's Personal Finance, Smart Money, Financial Advisor Magazine, Small Firm Profit Report, Practical Accountant, LIMRA's Market Facts, Senior Advisors Magazine, HR Magazine, BenefitNews.com, Employee Benefit News Magazine, ProducersWeb.com, Entrepreneur Magazine, Insurance Selling Magazine, CollegeNews.com, The Christian Voice, and Columbus CEO Magazine.
For over 30 years, the nation's leading financial advisors, broker/dealers, and major media outlets have been using his research, funding strategies, training, and insight. Ron is highly regarded as an expert in the college funding field.