Using "Financial Aid" In Your Marketing Won't Get You The Clients You Really Want
November 17, 2017
Blog
marketing, niche, seminars
Ron Them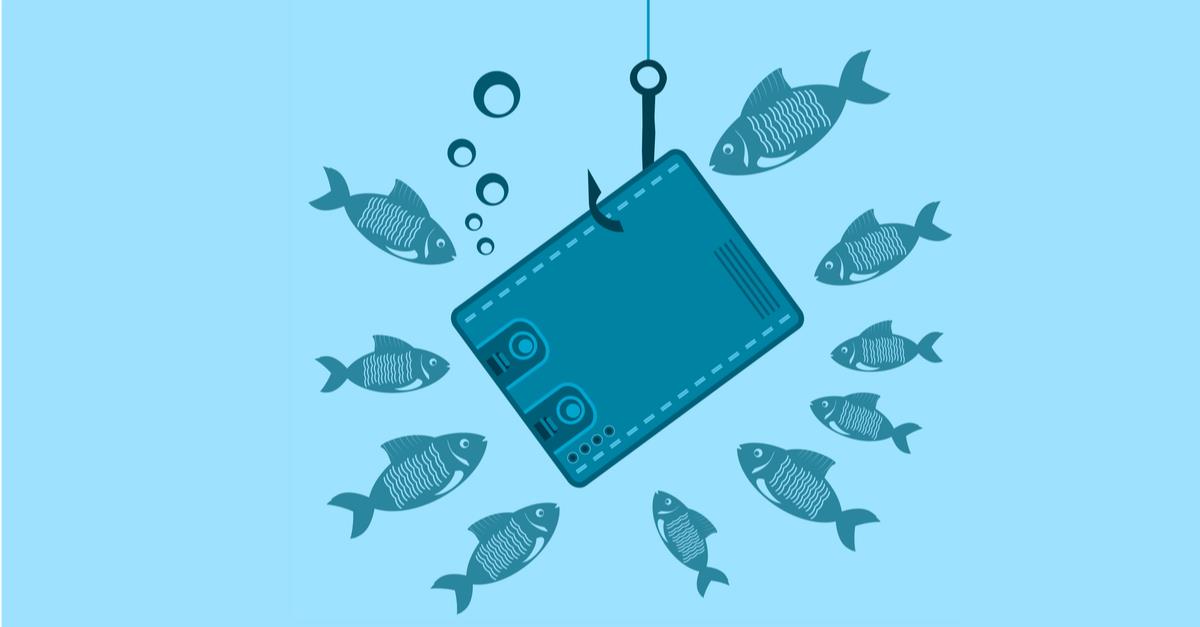 Wasting marketing dollars on prospects that have no money.
Have any of you ever spent untold amounts of money and time marketing to get potential clients to your office, only to find that they have no money to invest? It is easy to do that with college planning if you don't do college the right way.
Nowadays Facebook ads and marketing funnels have almost replaced seminar marketing. I know many of you do seminars and workshops. Seminar marketing still works. I'm not suggesting you stop, rather make a change in what you say. I'm just not the biggest fan of marketing to high school parents with seminars using financial aid strategies. Mostly because people with real money to invest do not show up for "financial aid seminars". In my experience, those that show up are desperate for help and barely have any savings. You have to spend a lot of time weeding them out so that you can get to the client you really want.
Using the words "financial aid" is the problem.
Do you think the words "financial aid" will catch the attention of high-end prospects? Probably not. Here are some alternative headlines or phrases that you can use to catch the attention of high-end prospects and hopefully pull in the type of attendees you really want into your workshops:
MINIMIZE the financial pain of paying for the rising cost of a college education
Discover OTHER sources of money to help pay for college regardless how much money you make
IDEAS to cut tuition costs for high-income/high-net-worth families
If you earn $100,000 or $1,000,000, YOU can cut your college costs in half
LITTLE-KNOWN SECRETS that families with high income can use to get tuition discounts
DISCOVER how to minimize the impact of the "hidden" internal costs in your investments and use the savings to pay for college
How to market student-athletes to colleges - if they're not blue-chip prospects
Someone once said, "It's not what you say, but how you say it". These are wise words…especially in marketing.
Don't ever bait and switch. Be very clear on what you do.
College planning can yield some outstanding clients, but your elevator speech, your presentations, and even your marketing identity need to be clear. Many college planners use words such as "financial aid" in their marketing. This may be okay if you are an academic advisor, but if you are a financial planner, you shouldn't do that.  
First off, you can never know how much financial aid a client will get from a school, so promoting or even worse, promising that they will get financial aid is not ethical.

To many high earning parents, "financial aid" can sound like a welfare handout.  They will be very skeptical about a service that sounds like they will be getting financial aid when they know that they make too much money. Moreover, why should they pay for information that they can easily Google, get from a guidance counselor, or grab from the college financial aid department for free?
You are an expert in college funding. Let them know that.
I've worked with enough high net worth people to know that they, just like everyone else, like to save a buck. So if you want high earning prospects to hear you, ask yourself, does using the words "financial aid" in your marketing convey your real message of college funding? In a recent coaching session, a CCFS® asked me about her elevator pitch and what to say to replace the words "financial aid". This is a script that we came up with:
"I'm a college cost negotiator and funding expert. I mediate between families and colleges to get tuition reductions and discounts and then develop a funding plan so families can pay all their educational costs without negatively impacted their retirement."
A statement like that, or some variation, should let the listener/reader know that you primarily help with funding college. If that statement doesn't interest them in further conversation, then there's probably no need to get into discussing their kids, or anything else.

Most of you are in the business of investments and insurance… not college admissions. You primarily use college planning as a conversation starter that transitions into a financial client. If you're marketing retirement to seniors the odds go up that they have money to invest, but families that are planning for college is different. You must market to the right prospects, catch their attention "quickly", all while being unique.
Be clear with your service offerings and make it easy for them to do business with you.
You're in the financial advice business, not college admissions. Therefore, the fees you charge for college planning should be hourly – everybody understands hourly fees for time spent. Back when I was in the business, $100,000 was my minimum investment to take on a new client. So dropping the college planning fee for new clients wasn't an issue.
The fee I charged was nominal. It was just enough to eliminate the tire kickers. If, and only if, THEY asked for personalized help with admissions, forms, etc.; then I would send them to other service providers and let those providers charge the client direct. I did this because I was in the investment business and I wanted to make it easy for clients to do business with me.
College funding offers many outside-the-box marketing ideas.
If you ever hope to get your financial planning business to the point where you only take referrals, then you must set yourself apart from all the other financial professionals that you compete with.
It's a lot of work,
You must think outside-the-box,
You should be unique.
There are lots of ways to be unique with your marketing and college funding is a great niche. I am going to share with you how I got my first client that moved over 1 million in AUM to me simply because I was thinking outside of the box and was trying to be different.
First a little side note, I am an older guy and when I came up with this idea there were no other financial advisors near me even remotely doing this type of stuff. Many now do this, but at the time, I thought I was a genius.
I was doing pretty well as a financial advisor at the time, $300k move here, $600k move there, but I was never really landing the big whales.
My wife Brenda and I went to a wine tasting dinner at one of our favorite restaurants one evening. We both LOVE wine. The guy presenting the wine was the owner of a well-known wine store in town. He knew his wines well.

After the dinner, Brenda and I chatted him and his wife up. He likes to talk, his wife likes to talk, my wife likes to talk… you get the idea. So I start asking strategic questions. I asked him questions like, how many cases do you sell, how fast do you sell them, and who do you sell them to? Then I asked; would you like some help promoting your wines?
His answer…"Sure, what are you thinking." I said I have a few ideas and told him I would call him the following week.
The next day I called my friend Steve Petrosino, who is also a wine lover and happens to be a research scientist for a major pharmaceutical company. I told him about the wine tasting dinner and here's what I pitched to my buddy Steve:
"Steve, I have a way I think we can both make some money, at no cost to us. Let's get your company to sponsor a wine tasting for a bunch of doctors that you'd like to use your drugs. The wine owner will talk about a particular wine, and then you get up and talk about a particular drug. Six wines - six drugs – 2 hours of fun."
Steve loves the idea. He gets his company's approval and they pay for EVERYTHING!  It only cost $2,952 and 23 arthritis doctors and their wives showed up. We had more fun than you could ever imagine. It was a tremendous success (of course it helped that Steve is an incredible speaker and a bit of a comedian as well). At the end of the dinner (we planned this) Steve makes this offer to the group:
"I'd like to thank my friend Ron Them, who helped me put this wine tasting together. Ron is a financial planner in Dublin, OH, but he's different than others. He's an ex-CFO and specializes in cash flow auditing for businesses on top of that he developed the only certification for financial advisors specializing in college funding."
Needless to say, that set the stage and allowed me to stand up and give 5-minute spiel on traditional financial companies and high investment costs. I then gave them a killer close:
"I'm not here to replace your investment advisor, I'm just here to audit them and make sure they're doing their job. Believe it or not, over 70% of financial advisors today are not doing a good job, but most people like yourselves don't have time to figure out if they are  or if they're not. I'm betting you 10 cases of wine that they're not and that I can cut your investment costs and increase your cash flow from your current investments a minimum of $3,000. Either way, you win"
Out of 23 doctors, I got 7 business cards at the restaurant. One doctor's wife made an appointment that night. That wife and doctor came in to see me soon thereafter. Here's a brief synopsis of their financials:
Ages: 46 & 45
Income: $420,000
Retirement Assets: 1,325,000
Other Investments: 1,200,000 (with Merrill Lynch)
College: 1 sophomore in college and 1 freshman in college
Tax Situation: Sub-S and LLP
Schedule D - Short-term Capital Gains Tax = $25,252
My Strategies:
The kids had income the last two years and paid taxes, but their IRS 1040 did not show the American Opportunity tax credit. Can you believe that? The clients didn't tell the CPA they had kids attending college now. Remember, this doctor made way too much money to take the kids as a tax exemption and since the kids made enough income and paid enough taxes, I had the clients go back to their CPA and file a 1040X and got the client $5,000 ($2,500x2) in refunds. That scored me points with both the client and their CPA.
The big savings was the $25,252 in capital gains. These were short-term capital gains because the funds were churned by Merrill Lynch inside the account. Also, internal expenses were 3.25%. As a result, we moved $1 million of Merrill Lynch money to a better low-cost fund. I figured the Doc and wife will add about 4% to their net return, or an additional $40,000 per year. The Doc and wife were ecstatic. I took the heat off the CPA, put the blame on Merrill Lynch, and I got a nice commission.
That one doctor was the beginning of a referral process that never quit until I got out of the business.
I only share this one experience to maybe spark some out-of-the-box thinking. Be unique. Market directly to the right prospects and not to high schools.


He is a former Chief Financial Officer of a Fortune 500 company and currently owns his own financial advisory company specializing in cash flow planning for business owners and executives. He developed the Cash Flow Recovery™ process that uses cash flow management principals to increase asset value and build wealth for business owners.

He is also the originator of several software calculators to help advisors and families make college affordable, including:

* College QuikPlan EFC Calculator
* "Find the Money" College Cash Flow Calculator
* College Debt Reduction Calculator

Ron has been quoted in U.S. News and World Report, Kiplinger's Personal Finance, Smart Money, Financial Advisor Magazine, Small Firm Profit Report, Practical Accountant, LIMRA's Market Facts, Senior Advisors Magazine, HR Magazine, BenefitNews.com, Employee Benefit News Magazine, ProducersWeb.com, Entrepreneur Magazine, Insurance Selling Magazine, CollegeNews.com, The Christian Voice, and Columbus CEO Magazine.
For over 20 years, the nation's leading financial advisors, broker/dealers, and major media outlets have been using his research, funding strategies, training, and insight. Ron is highly regarded as an expert in the college funding field.