THE TOUGHEST DECISION YOU MAY EVER MAKE - PICKING WHICH COLLEGE TO ATTEND
April 20, 2018
Blog
admissions
Ron Them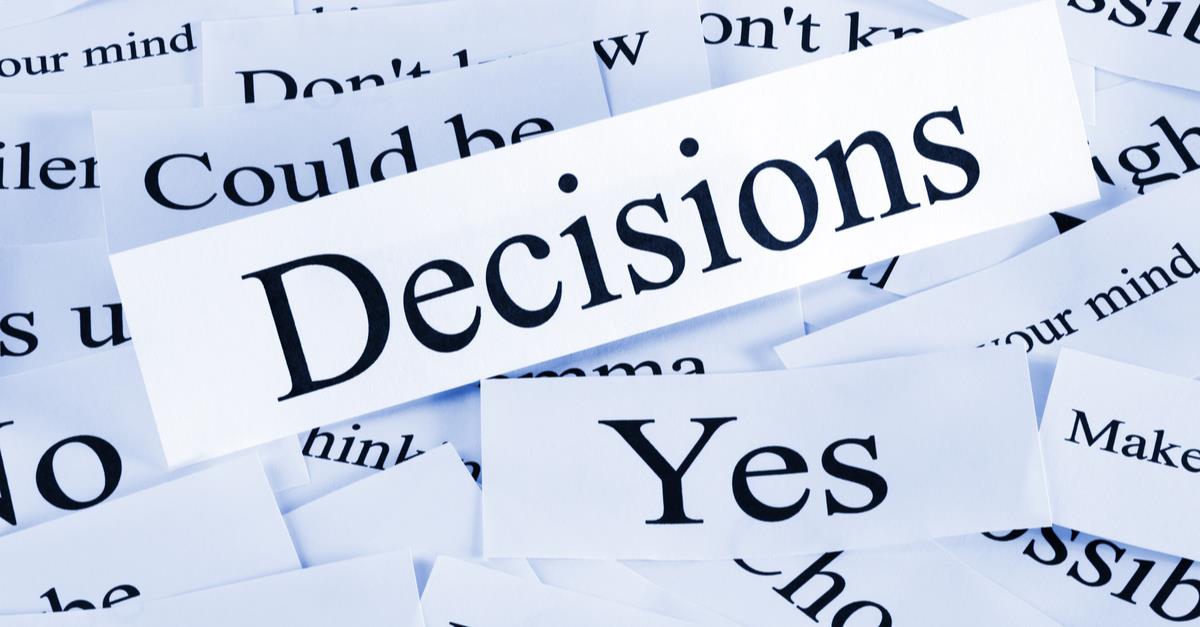 You've researched and visited all your college choices. You have reach, target, and safety schools on your list. Some colleges have even sent you their financial award offers. May 1st is a few weeks away, and you may think you're ready to decide where to attend. Maybe so. First though, take the time to look at each college on your list from these four viewpoints.
Your Brain
If you did your homework when deciding where to apply, you already know that the colleges that accepted you meet your academic needs. However, if you did not get all your questions answered during your college visit, you may even want to visit one or two of those colleges again. Think about your options. If you change your mind about a college, are you stuck in a particular program or school? Can you switch schools easily? What about your major? Which school offers classes that can best provide for your future career?
Your Intuition
You are confident of succeeding at each college personally and academically, but what does your gut say? Your gut-instinct is important in the college decision. Each school should fit your personality and challenge you. Did you feel good when you visited the campus? Did you feel welcomed? Will you be comfortable in your dorm room, or will you be thinking how often you can come home? Does the college provide the activities outside of class and the type of social setting that you prefer; such as sports events, clubs, fraternities/sororities, etc.? No matter what, listen to what your gut says, it's usually right.
Your Wallet
For many students, finances will play a role in which college they decide to attend. Students should have a serious talk about finances with their parents. Even though there may be two or more schools competing for your final decision, getting grant and scholarship money from one of the schools may be difficult to turn down. On the flip side, getting a free ride at a school may be a bad deal, if you end up hating the school. That option will be more expensive in the long-run.
Your Best Decision
Choosing which school to attend is a big decision and takes time, care and lots of thought. After all, you likely will spend four years in the college's classrooms, cafeterias and maybe even the dorms. Where you choose to attend college will be a factor in your future career. There's no right or wrong decision when choosing a college or university. The best you can do is make an informed decision and then go to work. Your final decision may not be easy. Anything good seldom is. As you weigh the pros and cons of each school, keep in mind that it's YOU that will make your college experience eventful.


He is a former Chief Financial Officer of a Fortune 500 company and currently owns his own financial advisory company specializing in cash flow planning for business owners and executives. He developed the Cash Flow Recovery™ process that uses cash flow management principals to increase asset value and build wealth for business owners.

He is also the originator of several software calculators to help advisors and families make college affordable, including:

* College QuikPlan EFC Calculator
* "Find the Money" College Cash Flow Calculator
* College Debt Reduction Calculator

Ron has been quoted in U.S. News and World Report, Kiplinger's Personal Finance, Smart Money, Financial Advisor Magazine, Small Firm Profit Report, Practical Accountant, LIMRA's Market Facts, Senior Advisors Magazine, HR Magazine, BenefitNews.com, Employee Benefit News Magazine, ProducersWeb.com, Entrepreneur Magazine, Insurance Selling Magazine, CollegeNews.com, The Christian Voice, and Columbus CEO Magazine.
For over 20 years, the nation's leading financial advisors, broker/dealers, and major media outlets have been using his research, funding strategies, training, and insight. Ron is highly regarded as an expert in the college funding field.