Princeton Review's 2018 College Hopes & Worries Survey
March 26, 2018
Blog
Ron Them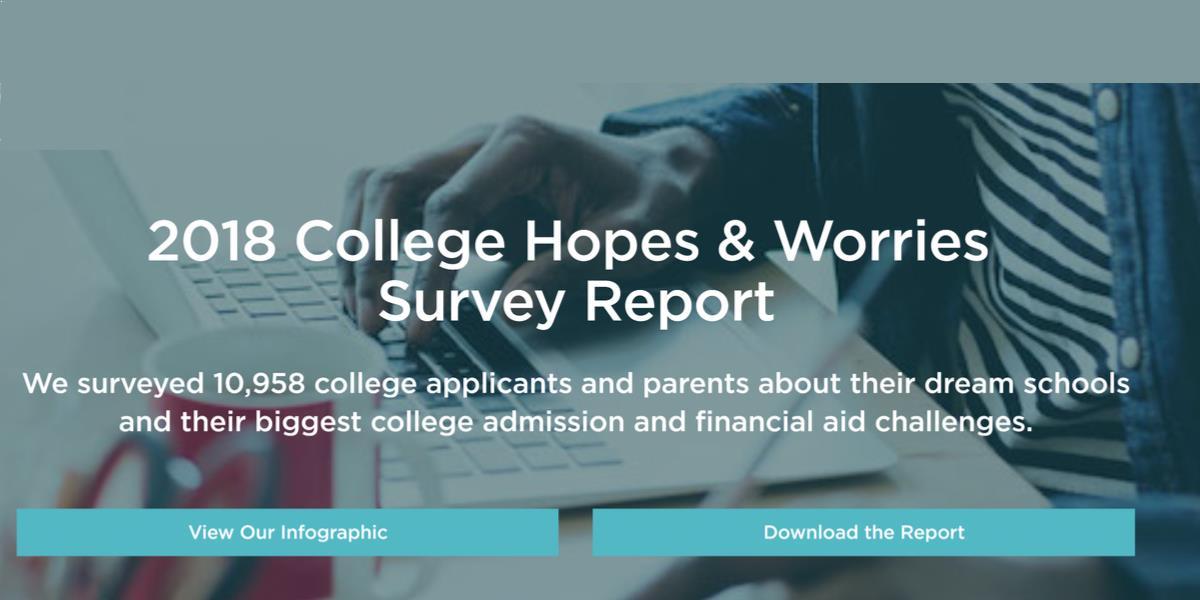 Every year the Princeton Review takes a survey that analyzes the hopes and worries of college-bound students and their parents. The 2018 report surveyed 10,958 families, 85% of which were students, and 15% parents. As expected the highest worries for both parents and students are paying for college (financial aid and debt); whereas just 12 years ago the biggest concern was getting into their top college choice.
What is interesting in this report was the mindset difference between parents and students, in regards to cost. Take, for instance, question No.6. Of the 41% of families that estimated their total college costs would be over $100,000, 63% of those were parents, and only 37% were students. This is a tremendous disconnect between parent and student regarding money. It tells me that financial advisors need to be involved in the college financial decision-making process before students reach their junior year in high school. The earlier… the better.
Every financial advisor should email their prospect and client list the link to this survey. They may not have a college-bound student, but they may know someone who does. It's essential that families know they are headed into one of the most significant decisions of their lifetime, and they cannot afford to make this decision without the help of a trained Certified College Funding Specialist® on their side.
To find a CCFS® visit www.hireaccfs.com.


He is a former Chief Financial Officer of a Fortune 500 company and currently owns his own financial advisory company specializing in cash flow planning for business owners and executives. He developed the Cash Flow Recovery™ process that uses cash flow management principals to increase asset value and build wealth for business owners.

He is also the originator of several software calculators to help advisors and families make college affordable, including:

* College QuikPlan EFC Calculator
* "Find the Money" College Cash Flow Calculator
* College Debt Reduction Calculator

Ron has been quoted in U.S. News and World Report, Kiplinger's Personal Finance, Smart Money, Financial Advisor Magazine, Small Firm Profit Report, Practical Accountant, LIMRA's Market Facts, Senior Advisors Magazine, HR Magazine, BenefitNews.com, Employee Benefit News Magazine, ProducersWeb.com, Entrepreneur Magazine, Insurance Selling Magazine, CollegeNews.com, The Christian Voice, and Columbus CEO Magazine.
For over 30 years, the nation's leading financial advisors, broker/dealers, and major media outlets have been using his research, funding strategies, training, and insight. Ron is highly regarded as an expert in the college funding field.