PICK THE RIGHT MAJOR FIRST TO FIND THE RIGHT COLLEGE
June 19, 2018
Blog
college search, majors, school selection
Ron Them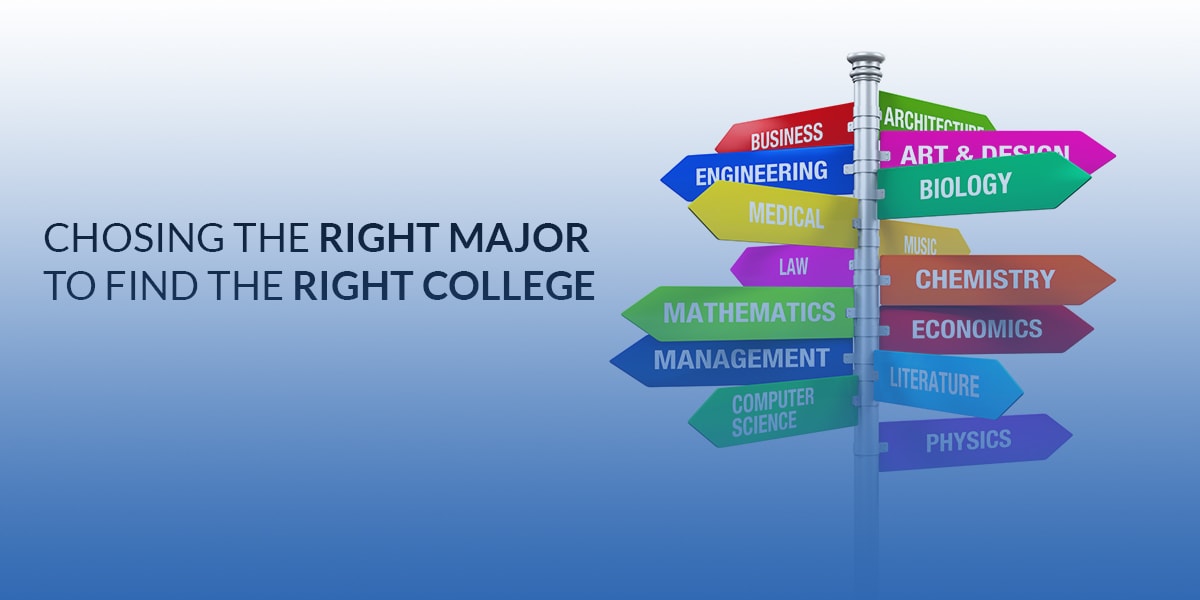 A study by the U.S. Federal Reserve found that half of the people under 30 with bachelor's degrees wonder if the money they spent on college was worth it. It's a stunning finding in the Report on the Economic Well-Being of U.S. Households in 2017.

Although the unemployment rate among young college graduates has fallen to pre-recession levels at 5.3 percent, it is still higher than the 4.3 percent rate of 2000. And even though unemployment has declined for these young college graduates, the "underemployment" rate, or students working in jobs that do not require college degrees, has risen dramatically.

The New York Federal Reserve reported in April that 42.5 percent of recent college graduates are underemployed. While only 17 percent of industrial engineers are underemployed, some 57 percent of liberal arts majors and 49 percent of biological science majors are underemployed.

Furthermore, William Emmons, an economist with the St. Louis Fed, suggests that so many people now go to college that competition for jobs is intense and graduates should not expect the significant pay increases in salary enjoyed by graduates in the 1990's.

This competition is the harsh reality for young people nationwide and one reason student loan debt is now at $1.5 trillion.

Upcoming high school seniors will weigh a multitude of factors when choosing their colleges this fall. And the total cost of attending will be at the top. Students may find that their dream school is more expensive than they can afford and choose an alternative option.

Choosing the right college at the right price can be a difficult decision for your college-bound clients. Join the Association Of Certified College Funding Specialists, become a CCFS® and help ensure that your clients plan correctly and stay on top of their finances when college approaches.


He is a former Chief Financial Officer of a Fortune 500 company and currently owns his own financial advisory company specializing in cash flow planning for business owners and executives. He developed the Cash Flow Recovery™ process that uses cash flow management principals to increase asset value and build wealth for business owners.

He is also the originator of several software calculators to help advisors and families make college affordable, including:

* College QuikPlan EFC Calculator
* "Find the Money" College Cash Flow Calculator
* College Debt Reduction Calculator

Ron has been quoted in U.S. News and World Report, Kiplinger's Personal Finance, Smart Money, Financial Advisor Magazine, Small Firm Profit Report, Practical Accountant, LIMRA's Market Facts, Senior Advisors Magazine, HR Magazine, BenefitNews.com, Employee Benefit News Magazine, ProducersWeb.com, Entrepreneur Magazine, Insurance Selling Magazine, CollegeNews.com, The Christian Voice, and Columbus CEO Magazine.
For over 30 years, the nation's leading financial advisors, broker/dealers, and major media outlets have been using his research, funding strategies, training, and insight. Ron is highly regarded as an expert in the college funding field.