BECOMING A CERTIFIED COLLEGE FUNDING SPECIALIST CAN MAKE THE DIFFERENCE BETWEEN HEARING "I WOULD LIKE TO WORK WITH YOU… " OR "WE'LL THINK ABOUT IT..."
June 25, 2018
Blog
ccfs, certified college funding specialist
Ron Them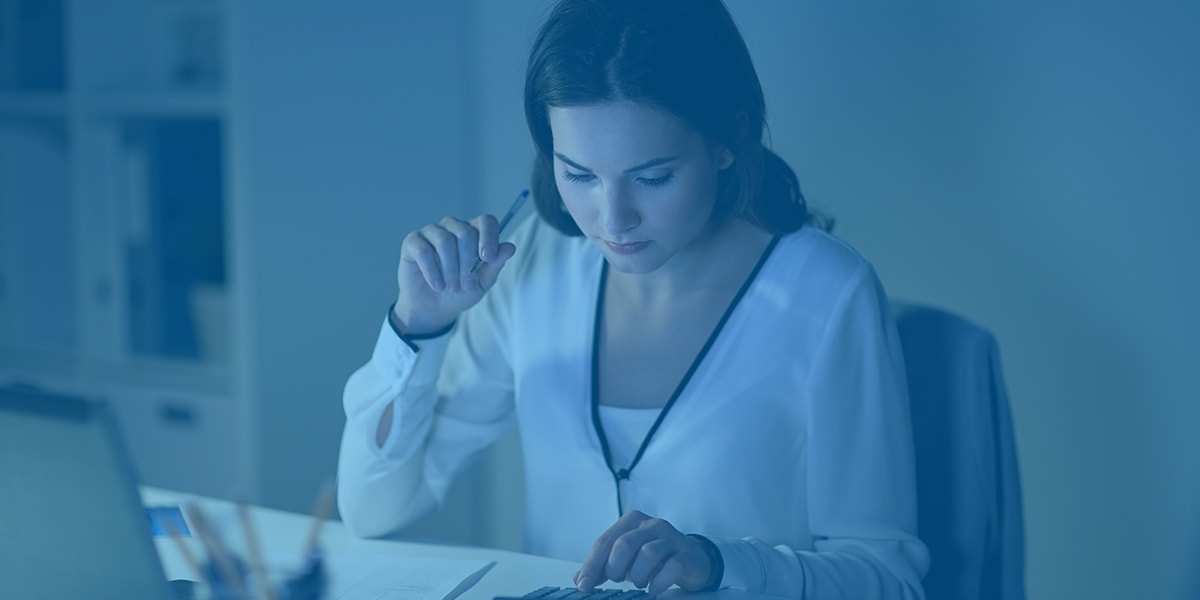 When was the last time you received a call, or an email, from a prospect you never met before, wasn't a referral,  was already working with an advisor, and willingly wanted to provide you all of their financial details?
I'll answer that question for you…  SELDOM.
FINANCIAL ADVICE IS NOT SOMETHING MOST PROSPECTS WANT… IT'S SOMETHING THEY NEED.
To get a consistent flow of qualified prospects contacting you requires more than just non-stop advertising, expensive seminar dinners, or buying leads.

It requires you to connect with prospects using a unique approach or offer. A market niche. A niche that few other financial advisors use and touch on a prospect's emotional reasons for wanting to work with you.
THAT UNIQUE NICHE... COLLEGE FUNDING
Offering college funding is one of the best ways you, as a financial professional can make yourself unique, and separate you and your financial practice from every other financial advisor in your community.

Families today know perfectly well that college is expensive and they know they have not planned accordingly. They scour the internet for information, but only find information on admissions and financial aid. There is little information on how to best pay their final tuition bill to the college.

As a result, their payments to the college over four years is usually a minimum of $100,000 per student. Many families resort to using retirement fund to pay for college.
COLLEGE IS THE PERFECT MARKET FOR FINANCIAL ADVISORS.
To a financial professional, "college funding" is a marketing goldmine.

Colleges are so expensive today that they are giving more grants and scholarships to wealthy families than those that need the money. Colleges will use a $20,000 "tuition discount" to entice good students to their school from families that would typically pay full price. But wealthy prospects and clients have no idea how to get this money.

That's where you can use our college funding education, training, and the college's inside information to help families cut the cost of college. Then you can show these families how to use tax, cash flow, and financial strategies to ultimately recover the entire balance they paid for college by the time they retire.
IF YOU WANT TO IMPRESS PARENTS AND GRANDPARENTS WITH SIGNIFICANT INCOME AND ASSETS TO CONTACT YOU FOR ADVICE, COLLEGE FUNDING IS YOUR ANSWER.
Many of our CCFS® members use negotiating strategies learned in our training courses to help wealthy clients get tuition discounts for their children and grandchildren. COLLEGE is an excellent tool to attract retirement prospects because grandparents love their grandchildren and will discuss strategies to pay for college with you, regardless of their current financial advisor.

Once our CCFS® advisors get in front of these parents and grandparents, some will sell tax and financial planning as a fee-based service, while others use low-load annuities and life insurance to qualify families for grants and scholarships.

Many CCFS® members also use the college funding niche to recruit junior advisors by delegating the college funding to them, and only handling the financial planning and product implementation.
COLLEGE FUNDING GENERATES NEW PROSPECT LEADS YEAR AFTER YEAR
College is a "blue ocean strategy" that allows you to completely separate yourself from a crowded market of financial professionals fighting over the same prospects in the same old ways.  You can generate new leads year after year, and get referrals from clients that would typically never refer their financial advisor to their friends and acquaintances.

College is not about 529 plans, and most advisors know it. College is about tax planning, financial planning, cash-flow strategies, and negotiating tuition discounts. And you will learn about all of those strategies in our Certified College Funding Specialist training courses when you become a CCFS® member.

Families WANT help with college, but they NEED proper financial planning. Be there to help them and start getting a consistent flow of new prospects year after year.


He is a former Chief Financial Officer of a Fortune 500 company and currently owns his own financial advisory company specializing in cash flow planning for business owners and executives. He developed the Cash Flow Recovery™ process that uses cash flow management principals to increase asset value and build wealth for business owners.

He is also the originator of several software calculators to help advisors and families make college affordable, including:

* College QuikPlan EFC Calculator
* "Find the Money" College Cash Flow Calculator
* College Debt Reduction Calculator

Ron has been quoted in U.S. News and World Report, Kiplinger's Personal Finance, Smart Money, Financial Advisor Magazine, Small Firm Profit Report, Practical Accountant, LIMRA's Market Facts, Senior Advisors Magazine, HR Magazine, BenefitNews.com, Employee Benefit News Magazine, ProducersWeb.com, Entrepreneur Magazine, Insurance Selling Magazine, CollegeNews.com, The Christian Voice, and Columbus CEO Magazine.
For over 30 years, the nation's leading financial advisors, broker/dealers, and major media outlets have been using his research, funding strategies, training, and insight. Ron is highly regarded as an expert in the college funding field.